BIS/MBISS/MBVISS UK CH Snowolf Canuck Bullit Sh.CM

Sire: MBISS/MBVISS Shepherdsway Wovoka of Snowolf

Dam: Snowolf Lil' Miss Canuck
DOB: 12/03/2005


Height: 26½ inches


KC/BVA Hips 4/3

   KC/BVA Eyes Clear Nov'12
DNA ID#: 33952

ChD Cert#: Aust.109


  #60596

PN: Homozygous Normal




Click on the thumbnails below to enlarge.....

We waited 10 years for a black & white boy and we finally got him...........meet our resident clown, Bullit!!

We are so proud of him and he is such a VERY welcome addition at Snowolf.  He is just a very special character, full of joy, enthusiasm and love (for everyone!)..............he is living proof that good things are just simply worth waiting for.

Bullit is a very versatile Mal, turning his hand to obedience, agility, plus performing tricks with gusto!

He started his show career in 2009, at nearly 4 years of age, in great style.  At his first show he won Best of Breed & a working group shortlist.  At only his second show, not only did he win Best of Breed he then went on to win the Working group.  With multiple Best of Breeds, working group wins & placements already, Bullit excelled himself by winning Best In Specialty Show at the AMCUK show May 2009 and then, 2 weeks later, Best In Show at an all breed show! 

Bullit is now a UK Champion, Best In Show, Multi Best In Specialty Show and multi Best Veteran In Specialty show winner, multi championship show BOB winner & multi RCC winner.

It's been a pleasure to watch him grow and slowly mature, we are very proud of this special boy and the beautiful progeny he is producing.

Bullit started agility when he was 18 months old and competes in Kennel Club agility competitions.

Below getting a clear round, in October '08.


Above: Bullit, nearly 4 years.....always wagging that great tail!!

photo Leesa Thomas

Above: Bullit at 16 months

At an agility competition 2008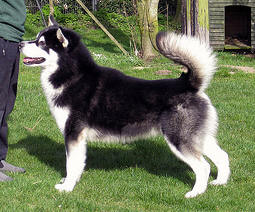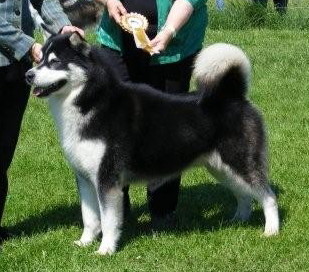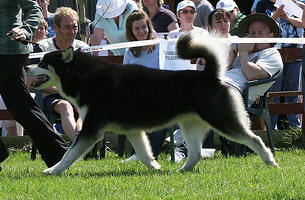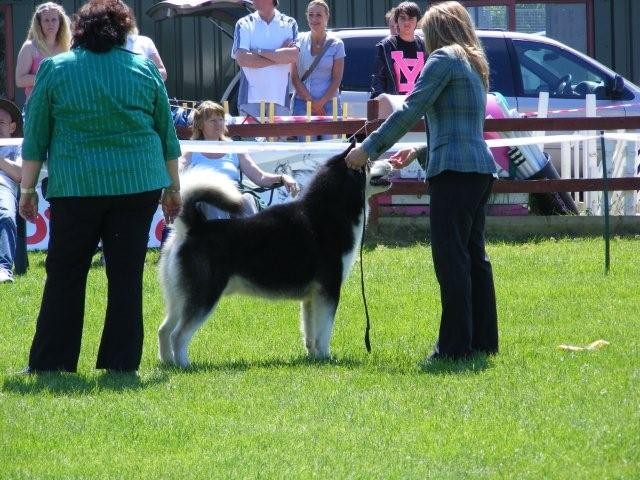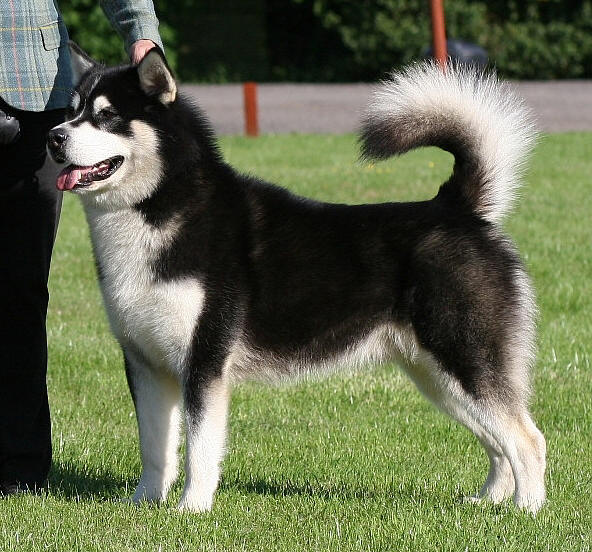 Bullit winning Best In Show at the AMCUK National Specialty May '09

Photo: Nicola Singh

Above age 4 years winning BISS

Right: December '09 enjoying the winter weather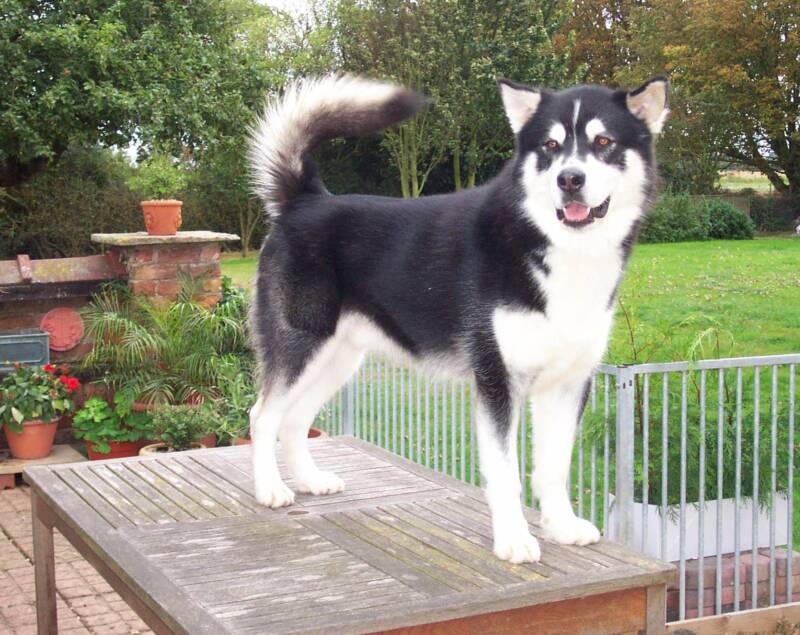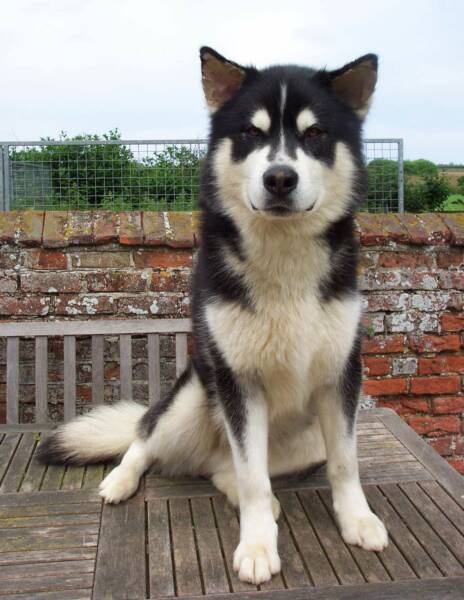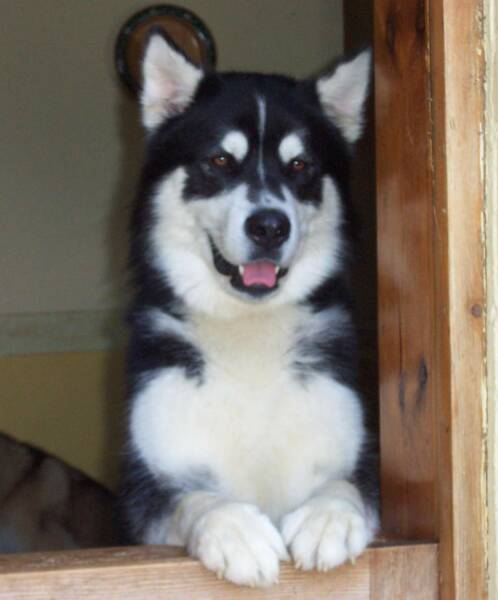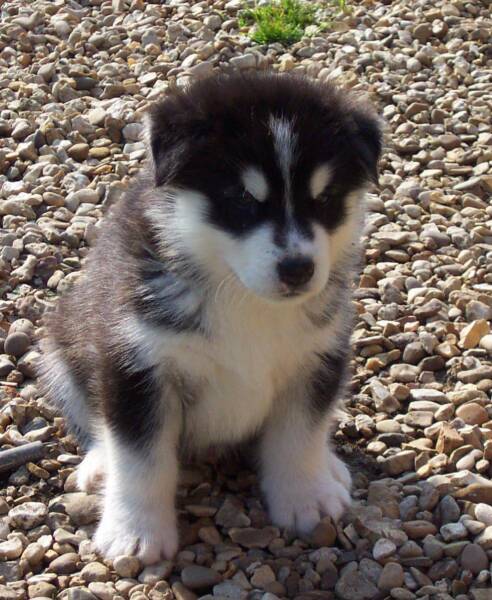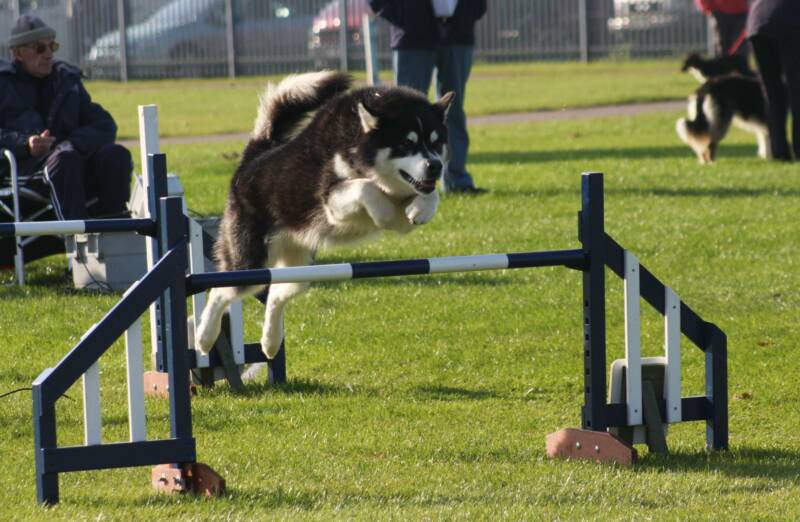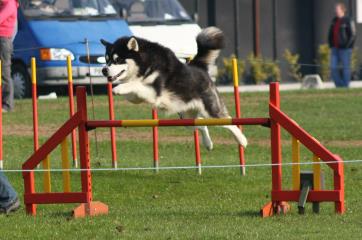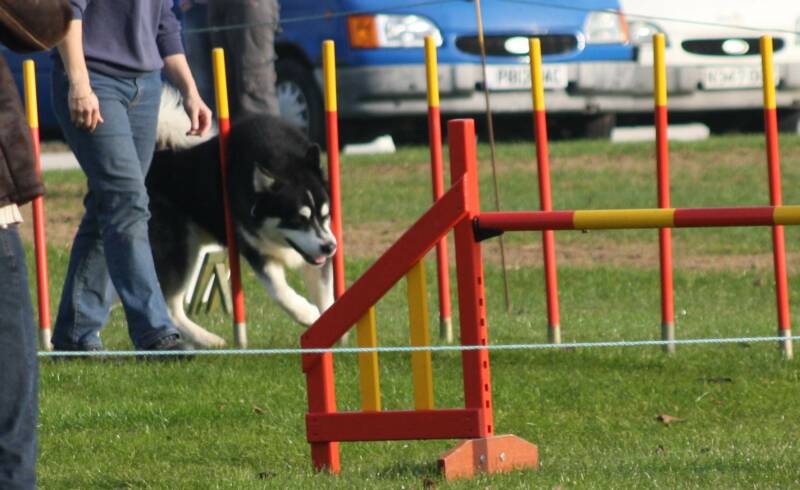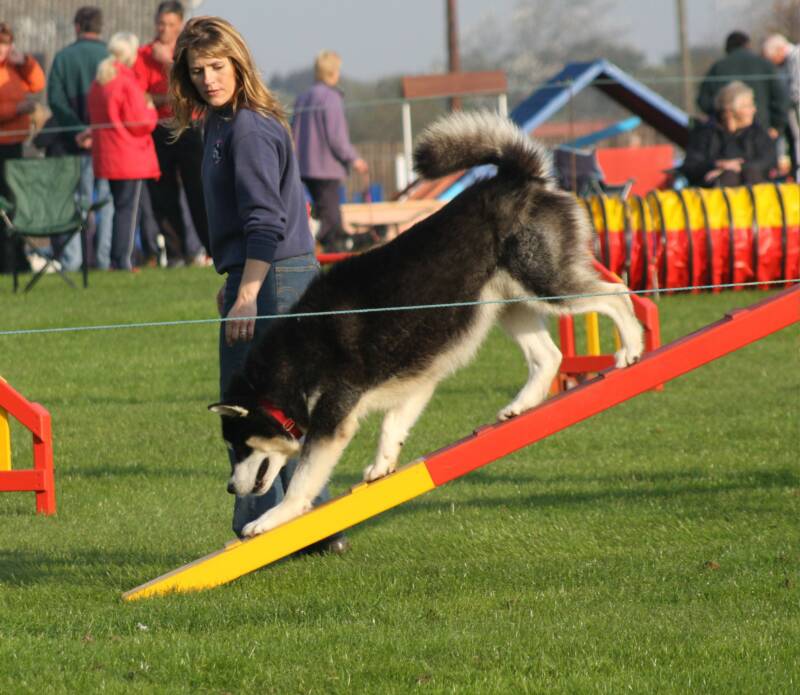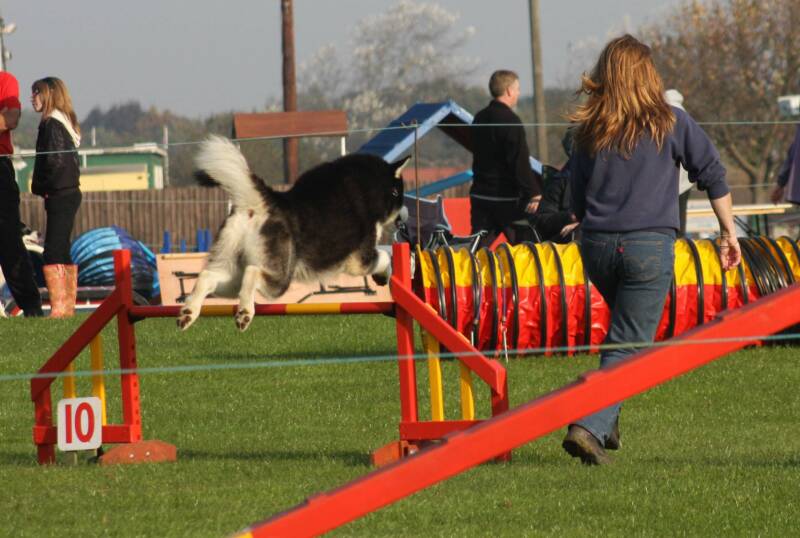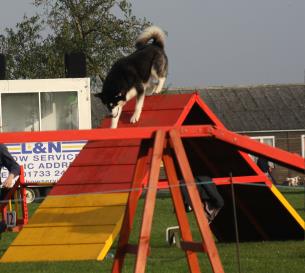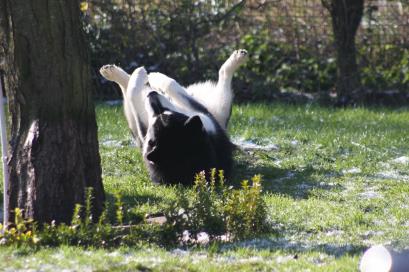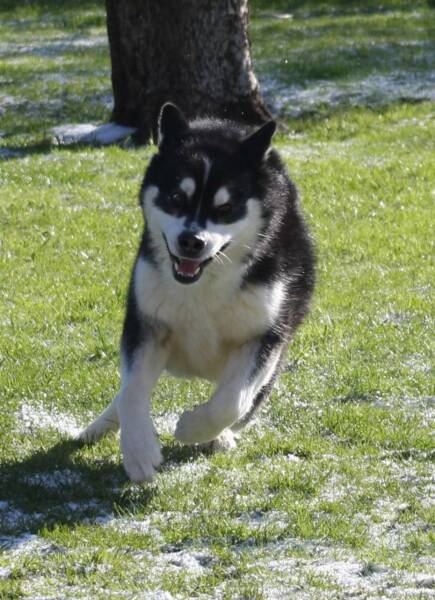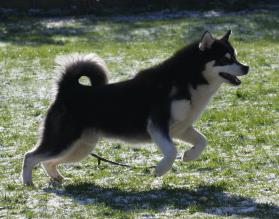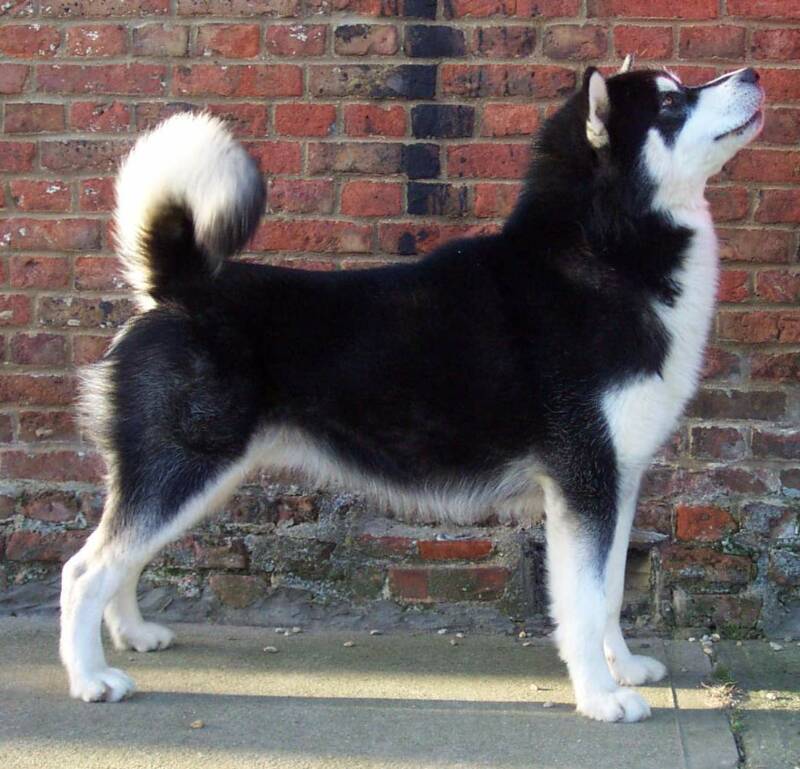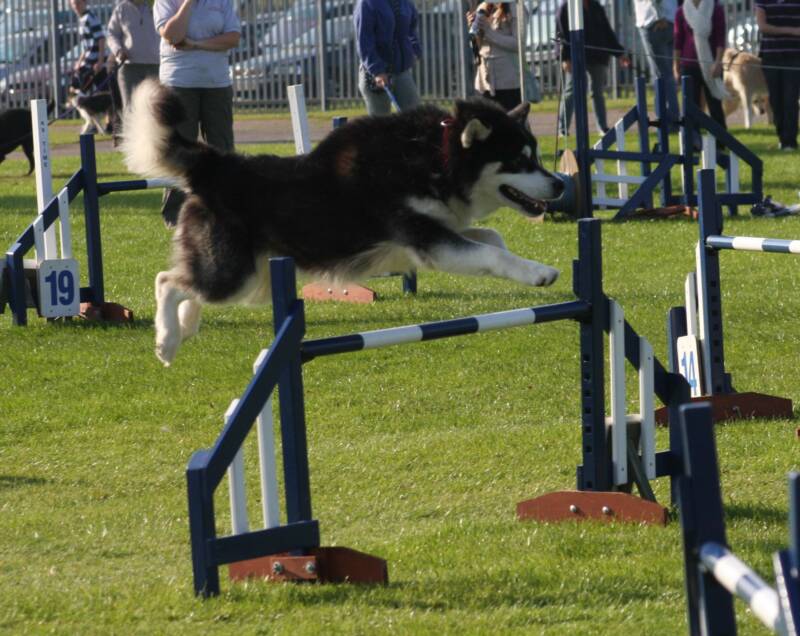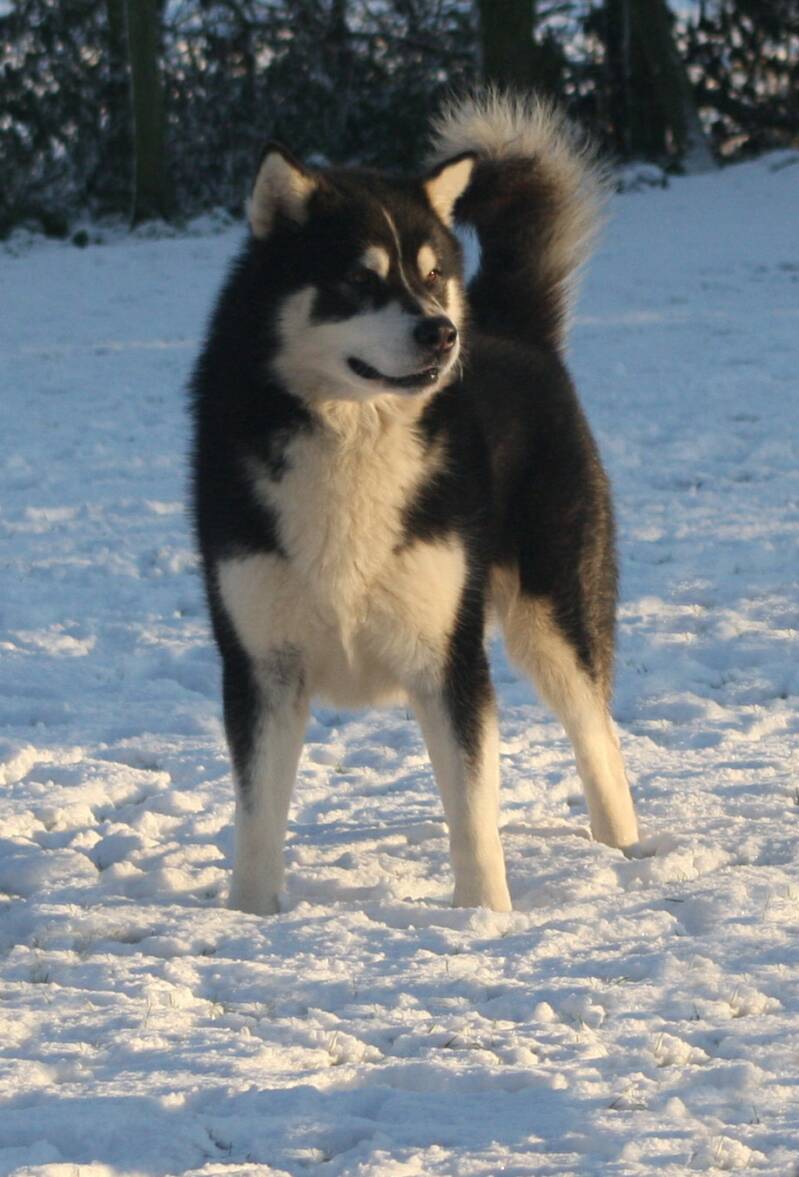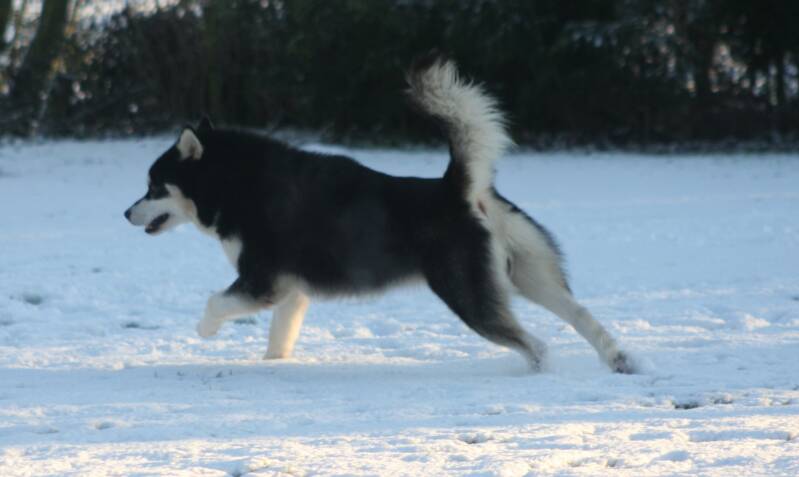 The AMCF National Specialty Sept'10 under judges Mrs Robin hug (USA), Mme Pary Dauvet (France) & Mr Jean-Claude Valette (France)

Photo: Kat Copley-Holland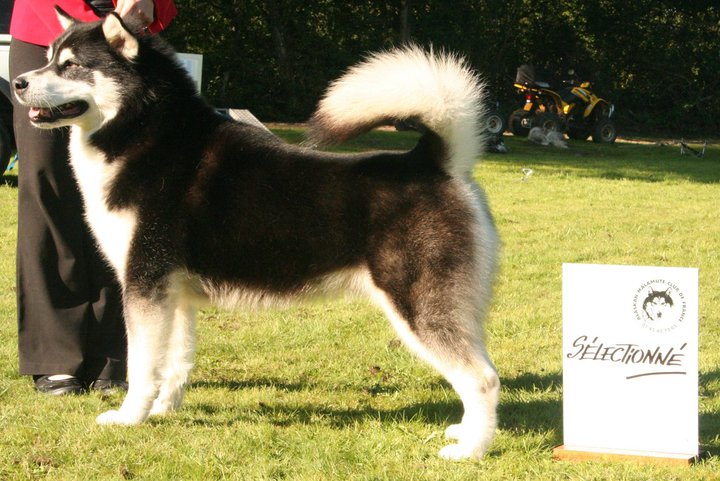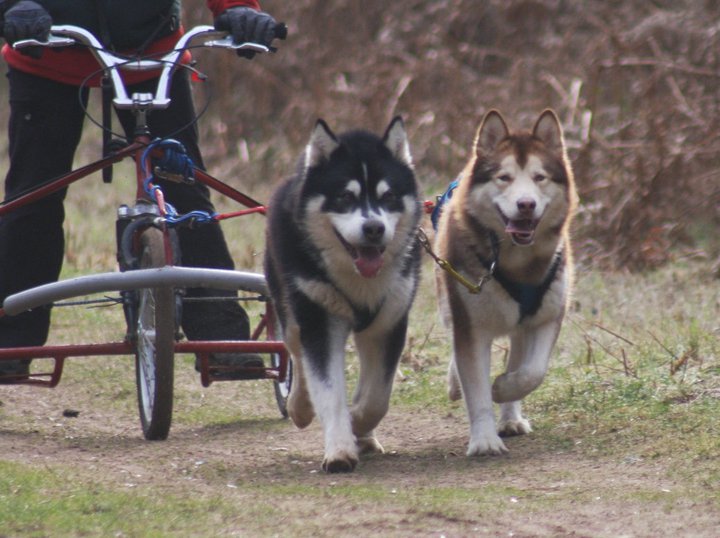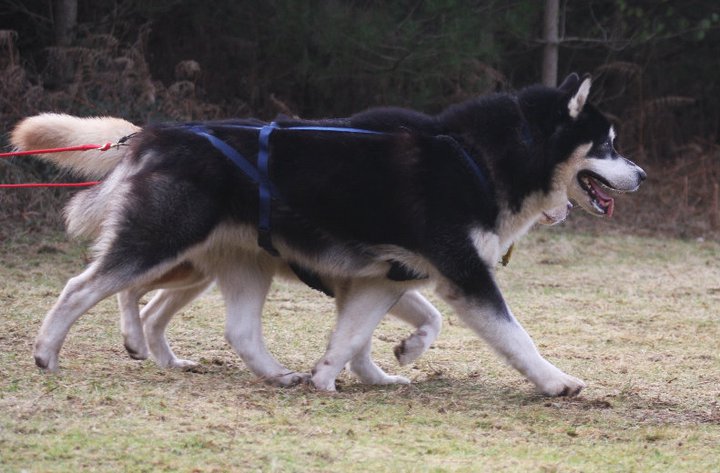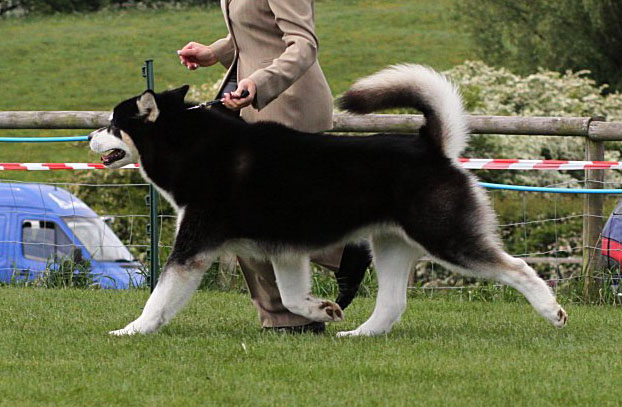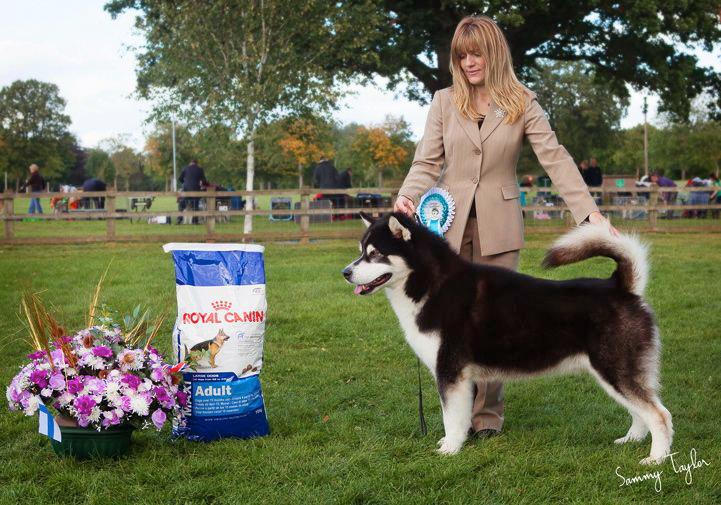 Below: Out & about showing 2011

Winning Best Veteran In Specialty at the AMCUK Championship Show Sept '12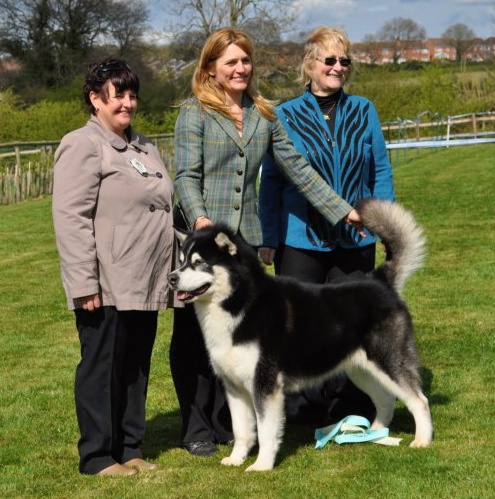 Below: Bullit winning another Best In Specialty & Best Veteran In Specialty at the AMCUK show May '13 - aged 8 years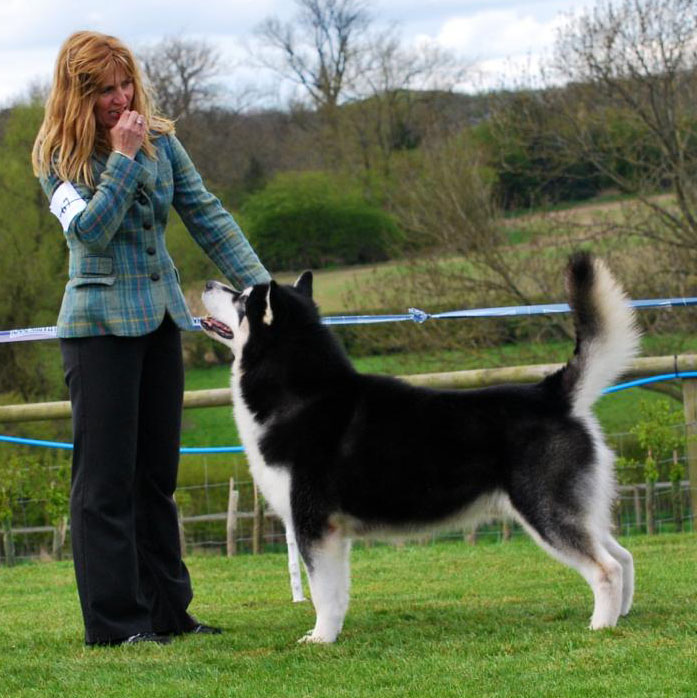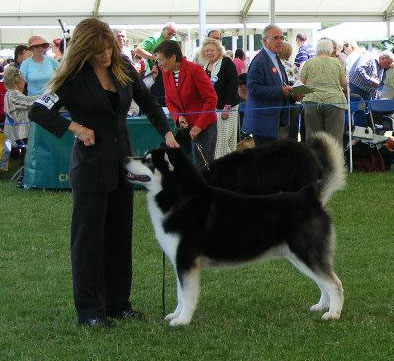 Bullit winning his 2nd CC at Windsor Championship Show June '13 - judge Mr Simon Luxmoore

Photo Louise Cursons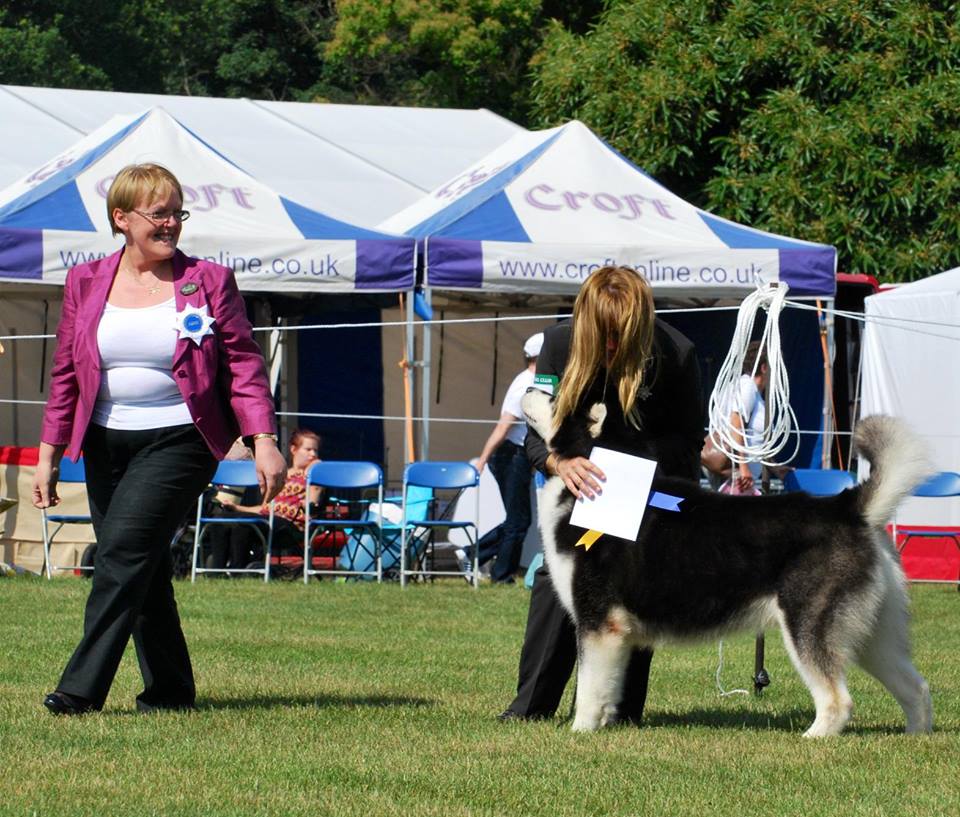 Winning his 3rd & crowning CC at Leeds Championship Show July '13 - judge Mrs Liz Bruns

Photo Kat C-H

Our handsome Champion age 8 years x